UK Tech Cracking the Code for a New Age of Connectivity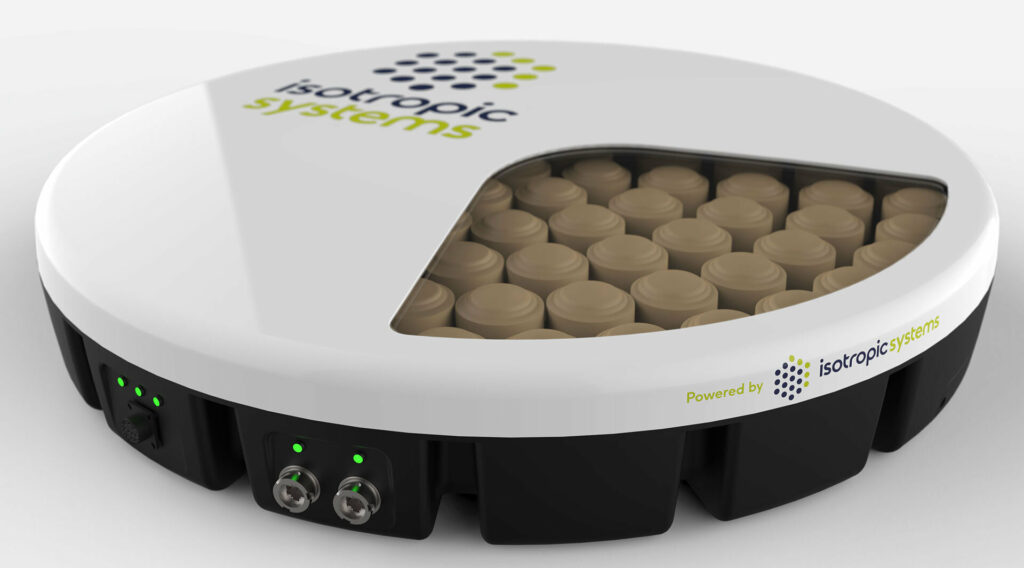 Isotropic Systems and QinetiQ Collaborate on the Holy Grail of Antennas
By Scott Meller, COO, Isotropic Systems
Connectivity is fueling the global economy. We've all seen firsthand how it brings us face-to-face over Skype, Zoom, WebEx, and satellite-delivered teleconferencing throughout the COVID-19 outbreak. It has certainly kept businesses of all sizes running around the world.
This is certainly the case for us at Isotropic and our key partner QinetiQ. Reliable connectivity networks have enabled us to continue our collaboration throughout the pandemic, developing a whole new level of communications capabilities that can meet the ever-growing need for more and better connectivity.
Our two UK-based companies are closely aligned to advance optical beamforming antenna technology. QinetiQ's innovative work in the fabrication of high performance materials is enabling Isotropic Systems to further crack the code with our line of disruptive optical multi-beam terminals. We are investing in cutting-edge designs capable of delivering connectivity across multiple frequencies as well as in challenging environments, highlighting the innovation and level of deep tech being developed within the UK space sector. Our transformative antennas are set to redefine connectivity in a broad range of key markets, including government, defense, aero and maritime.
QinetiQ and Isotropic Systems have already conducted extensive materials selections and tests of Ku- and Ka-band optical lens technologies. The collaboration has focused on the development of optics materials that are Isotropic in nature, which eliminate the loss of bandwidth signal that is typical in other low profile terminals using meta materials.
This UK-born collaboration is about to have a major impact on connectivity everywhere. It's a pivotal milestone on Isotropic Systems' terminal roadmap that leads to a multi-beam, multi-frequency antenna that allows users – from government agencies, warfighters on the battlefield, to airlines connecting passengers in the sky – to arbitrage every bit of capacity in GEO, LEO, and MEO satellite orbits.
That is truly the Holy Grail for both enterprise and mobility markets that have struggled, until now, to meet the unprecedented demand for connectivity that can keep up with an increasingly mobile and connected world.
This new collaborative agreement between Isotropic Systems and QinetiQ is playing an important role in the testing and development of transformative optics at the heart of our new terminal solutions. QinetiQ brings a wealth of materials science capabilities to the table in this partnership. And Isotropic Systems is on the verge of unleashing the full potential and capacity across new constellations coming online in multiple orbits around the world.
Get ready for a new age of connectivity.
Mike Sewart, Group CTO, QinetiQ commented "We look forward to seeing Isotropic Systems' optical multi-beam antennas open the door to a new world of tailored connectivity virtually anywhere around the world and to our continued partnership with them to deliver this."