Dynamic Warfare Meets Dynamic Communications
Harnessing Innovation to Overcome Evolving Challenges to Network Centric Warfare
By Brian Billman
20 June, 2023
In today's ever-changing environment of modern warfare, effective and dependable communication and information sharing are critical for mission success. U.S. and NATO forces face this challenge daily in theaters of operation, grappling with the limitations of traditional communication systems.
As a result, elite commanders coordinating with multiple forces across land, sea and air, find their missions hampered by inflexible hardware. It's a burgeoning problem for U.S. and NATO forces across all theaters of operations, with a need to exchange mission critical data globally and across hundreds of aircraft, satellites, ground forces, vehicles and personnel.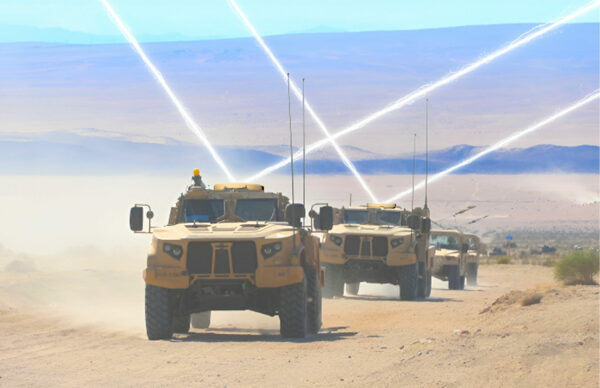 The problem is that traditional communication systems typically lack the necessary versatility to adapt to dynamic operational environments and this denies the warfighter the agility required for superiority, mission by mission.
Rather than tailoring the hardware to fit each and every mission, warfighters find themselves limited by inflexible communications equipment with very limited optionality, despite knowing that every mission and role is uniquely different.
These realities forced operators to adjust their mission plans based on their limited communication systems, leading to compromises in strategy, coordination and decision-making. When warfighters face disruptions, they must adapt quickly to overcome them. But if hardware limitations delay in the critical moments when speed, agility and adaptability are a must, the warfighter stands to lose important information that could compromise situational awareness and put lives in danger.
In the future, warfighters will have the tools to adapt their communication infrastructure rapidly and efficiently, ensuring optimal mission success.  Four areas of hardware innovation – enabled by new ground terminal advances – are unlocking this capability:
Field-swappable Plug-in Components: Integrating plug-in components into communication terminals allows warfighters to easily adapt to different communication environments and technologies. This seamless interoperability and flexibility enable configurations that cater to specific mission requirements, such as software-defined modems for various satellite orbits or cellular communication capabilities.
Multiple, Integrated Software-Defined Modems and Waveforms: These modems empower warfighters with dynamic tunability for operation across different frequencies and satellite orbits. By adapting hardware to emerging threats and changing operational requirements, software-defined modems ensure constant connectivity, even in the face of adversaries attempting to disrupt communications.
Compute at the Edge of the Battlefield: Incorporating edge compute modules within communication terminals gives warfighters enhanced processing power. By processing and analysing vital information in real-time, edge compute modules enable faster decision-making and improved situational awareness. In addition, intelligent data filtering and prioritisation help conserve limited bandwidth resources and ensure the transmission of crucial data.
Expansion of Operational Capabilities beyond Communications: Overlaying smart software onto communication terminals transforms these systems from basic antennas into adaptive, multi-use network edge nodes. These overlays dynamically respond to changing battlefield conditions, detecting, and countering adversarial attempts to disrupt communications. Employing advanced encryption algorithms, adaptive routing protocols, and decentralised network architectures minimises risks associated with communication disruptions.
To conclude, the challenges faced by warfighters in planning their missions around communication hardware limitations can have significant consequences on mission capabilities and success.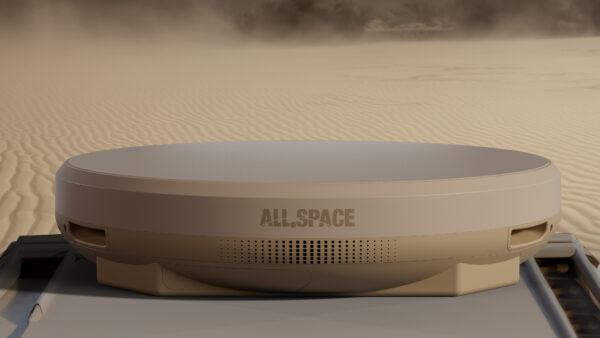 Fortunately, a new paradigm and new capabilities soon will enable communication terminals to be customised to fit the mission requirements, which will give our military unprecedented flexibility and resilience in the face of dynamic battlefield conditions. Through the integration of plug-in components, software-defined modems, edge compute modules, and intelligent software overlays, warfighters can overcome existing limitations, ensuring seamless communication across various orbits, frequencies, and networks. These dynamic ground capabilities will open the path for NATO and U.S. forces to finally achieve a fully integrated, adaptable, and future-proof multi-network communication platform.
About the Author

Brian Billman is the VP of Innovation for ALL.SPACE, a ground satcom innovator developing the world's first multi-orbit, multiple-link smart terminal to support intelligent, multi-domain operations. Brian previously served as Chief Marketing Officer and VP of Product Management for ALL.SPACE and has held key engineering leadership roles at L3Harris and Northrop Grumman.