Satcom Can Deliver on Par with Mobile to Billions of Users with Strategic Government and Industry Support
January 30, 2019—In a couple of weeks, the world is going to witness the launch of the first batch of satellites of the OneWeb mega-constellation. The venture, which has over the years generated many headlines, promises to connect the 53 per cent of the world's population that still lack Internet access. Other satellite companies are hot on OneWeb's heels and still others already have innovative technology in orbit including high-throughput satellites and medium Earth orbit constellations. The era of omnipresent satellite connectivity might seem within reach.
But there is a catch. Despite the amazing job that companies such as OneWeb, Inmarsat or SES have done, satellite communication services remain a costly privilege primarily available to wealthy nations, rich corporations and superyacht owners. The cost and performance of satellites in space and the launches to get them there is experiencing major disruption with new technology and pricing models. So why is connecting by satellite still cost prohibitive? The reason is a lack heretofore in satellite terminal technology – the devices that customers use on the ground to connect to the satellites.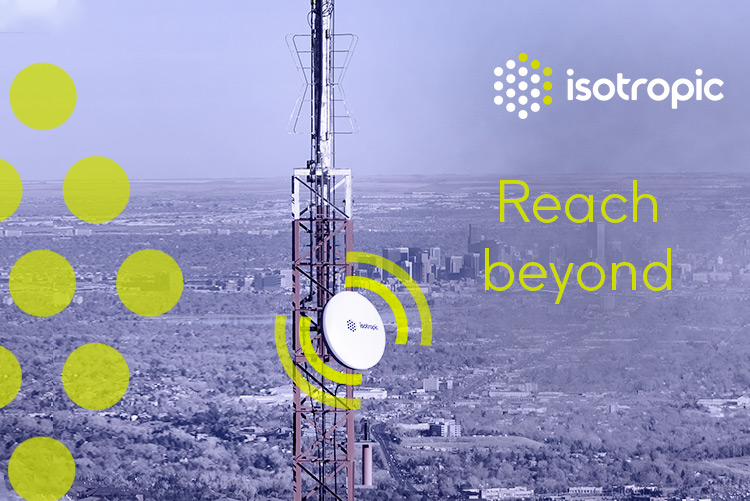 Our goal at Isotropic Systems is to change the status quo and make satellite communications as ubiquitous as mobile. Large swathes of underserved users create enormous market opportunities in consumer broadband, small enterprise, agriculture, fishing vessels, and land-based mass transport to name a few. We want to enable all users to benefit from satellite connectivity. To accomplish this, we need a product that will not only be affordable, but also easy to set up and use by someone with no technical training.
We are on track to offer such a product within the next two years. In fact, we believe that our terminals can do the same for satellite communications what the iconic mid-1990s Nokia phones did for mobile. I'm sure you remember them. Most likely, you owned one such device. Suddenly, anyone could afford a mobile telephone and the mobile communications boom followed.
Historically, the cost and performance of antenna technology heavily influenced the cost and performance of satellite terminals. At Isotropic Systems, we have solved this problem in a unique way. Our optical beam-forming antennas bend radio waves similarly to the concept of invisibility cloaks bending light. Using physical properties instead of costly electrical manipulations enables us to manufacture terminals that are 70 to 95 per cent less expensive than what is currently available in the market. Furthermore, our terminals consume 80 per cent less power, which makes their operations overall considerably more cost-effective whilst supporting simultaneous links from the same fully integrated terminal.
We started our endeavour in 2014. Over the past few years our work has impressed many of the leading satellite operators including Inmarsat, SES, Avanti and OneWeb, who have all backed our development.
Our latest success and step towards achieving our goal is the $14 million Series A investment round led by American aerospace giant Boeing, which we announced on 16 January. Boeing is one of the undisputed leaders in the aerospace industry and the company's support represents a real vote of confidence in Isotropic Systems and the UK space sector as a whole. At Isotropic Systems, we share this confidence.
The commitment of the UK government to encourage national space innovation is globally unique. As a company, we have benefitted greatly from the UK Space Agency and InnovateUK funding which helped us mature our technology to the level where we successfully demonstrated its potential to Boeing. To see such a significant foreign investment coming at the present time of Brexit uncertainty is particularly encouraging. With this investment, Boeing expresses its confidence that no matter what happens on March 29; the UK's thriving space industry will not slow down.
It is fair to say that without the globally unique innovation-friendly environment that the UK offers our fast success would not have been possible. We have no reason to fear that any of that will change after March 29 and that's why we are more inclined to place our future engineering growth into the UK. This enables Isotropic to establish our terminal development and high-value manufacturing operations, whilst supporting the UK economy by creating high-skilled jobs and helping the country achieve its goal of controlling 10 per cent of the global space market by 2030. By the end of 2019, we expect to triple our team and move closer to large-scale production.
Our compact, easy to use and affordable satellite terminals will be ready for customers in lock-step time to unleash the full potential of the impressive satellite infrastructure as it is ready for launch into space. From single end-users to massive enterprise applications, it is only a few years' time until we will be able to say that we have played our part in helping to bridge the digital divide.
John Finney is Founder and CEO of Isotropic Systems. He is a satellite and telecoms industry veteran with over $2 billion in new revenue creation directly attributed to his leadership. John pioneered significant success for start-ups Huawei (founded Huawei in Europe) and O3b (founding employee and Chief Commercial Officer) along with other major leadership roles such as global business unit leader for Alcatel-Lucent.